Client's Business Need
To engage their operations managers in demonstrating a culture of quality and safety, Textron's strategy included developing an operational excellence curriculum for shop-floor managers. Through the four-day curriculum, the managers were to learn how to set expectations for their teams on topics such as applying lean concepts, reducing errors, employing rapid problem-solving techniques, and reducing workplace incidents. The aim was to reduce waste and create a more forward-thinking approach to a safe and quality environment.
While Textron had designed a curriculum framework, they sought additional instructional design expertise to develop the content, flesh out instructional methods, and create experiential segments. They required a consultant who could fit seamlessly into their training and content expert team, helping to bridge the existing materials and focus the instruction on supporting the learning objectives.
Our Learning Solution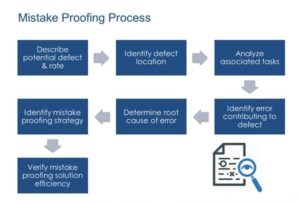 In employing EnVision's BRIDGE Solution® lean instructional design approach, Virginia Maglio, EnVision's consultant, helped the client to curate the most relevant slides to use in the training and recommended the most effective balance of slide content and instructor notes. Maglio added engaging classroom activities, such as one in which learners took a specific manufacturing practice and discussed, "how can I mistake-proof it?".
Out on the manufacturing floor, the Textron group participated in an activity known as a GEMBA walk, a lean management technique in which the learners observed the employees and processes taking place on the floor. After returning to the classroom, the learners engaged in a debrief, discussing the processes that ran smoothly and those needing improvement.
Part of the final discussion among learners included considering both techniques and potential barriers to bringing their teams onboard to the lean practices and new culture. The course emphasized the leadership responsibilities of commit, engage, and coach, according to Maglio.
"Working with Textron provided me the opportunity to use my instructional design skills to help build the program, but also to step back and serve in a consulting role to recommend some best practices around how to meet objectives in diverse ways with small group activities and engaging conversations," said Maglio.
Outcome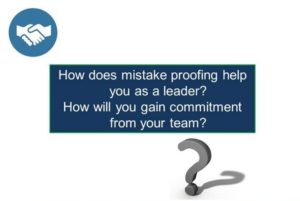 Textron found the course to be very beneficial. "We have just completed our second engagement with EnVision Performance Solutions, and once again were extremely pleased with both the result and the experience working with the team. The project required strong instructional design capability, project management, and partnership and they delivered on all fronts – on time and within budget! The final product was of the highest quality, instructionally sound, and made a very dry and regulation heavy topic highly engaging. They will continue to be a valued partner on future projects," stated Jackie Sweeney, Director Leadership and Organizational Development, Textron, Inc.
"The final product was of the highest quality, instructionally sound, and made a very dry and regulation heavy topic highly engaging. [EnVision] will continue to be a valued partner on future projects."