Training evaluation plans to measure the impact and value of your training.
Demonstrate the value of your training using our customized measurement plan and evaluation tools.
Evaluation and Measurement Benefits
Sell your value to management: Our service enables you to show the effectiveness of your training program, including what is working well, to management and clients.
Flexible: The plan we create addresses your specific needs and challenges.
Evaluate multiple aspects: We incorporate measurements of learner reaction, knowledge and skill improvement, job behavior change, and impact on the business.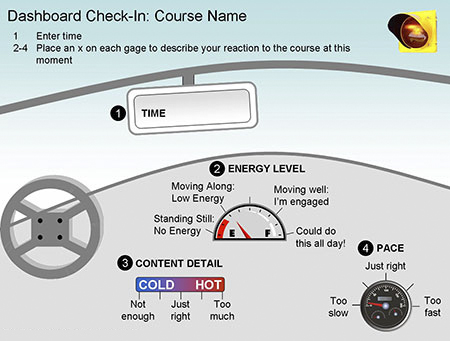 As a designer with evaluation expertise, I appreciate EnVision's focus on ensuring clients go beyond "satisfaction surveys" and do indeed receive the desired outcomes from their training investments. It was rewarding when one client was able to apply EnVision's evaluation tools as templates for measuring effectiveness and business impact for future development work, including those that serve also to reinforce and sustain learning.
— Marilyn Kobus, Senior Consultant
Understanding how learners not only "hear" information, but then go on to apply ideas and concepts on their jobs is an important tool for Learning and Development professionals. Yet, the evaluation phase of a project often seems to fall off the design table! At a recent ATD (Association for Talent Development) conference, I learned just how critical the evaluation process is, and specific steps that I could apply immediately to my own programs by attending "Evaluation Plans: Polishing Your Own Gems," a workshop facilitated by Irene Stern Frielich… For me, a key takeaway was her strong emphasis on "When does evaluation start? At the beginning, as part of the design process."
— Trisha Griffin-Carty, Griffin-Carty Communications
Evaluation and Measurement Includes:
Evaluation and measurement plan – for a specific program or as a template.
Formative and summative course evaluations.
Learning assessments (tests).
Surveys and guides for conducting interviews that measure behavior change on the job to show evidence of business impact.
Recommendations to improve learning and impact.
No tags for this post.