Writing Effective Learning (WEL™) Workshops to increase capabilities of novice through intermediate-level instructional designers.
Ideal for organizations seeking professional development opportunities for their training staff or to support those seeking to advance their skills in an aspect of instructional design.
WEL™ Workshop Benefits
Customized and immediately applicable: We surround instructional design theory with examples from their actual programs, so learners immediately implement what they learn.
Enhance instructional design skills: Participants learn foundations of instructional design as well as practical tips to put their learning to work.
Flexible approach to project completion: Half- and full-day workshops available.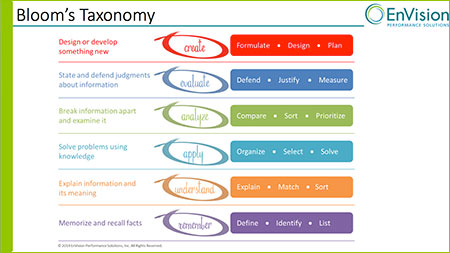 Quotes from workshop evaluations:
Very relevant!
Excellent course, happy to walk away with best practices.
Workshops Include:
WEL™ Assessments to create effective and clear learning assessment (test) questions.
WEL™ Objectives to prepare appropriate course learning objectives.
WEL™ Project Plans to prepare and execute training project plans.
WEL™ Activities to create activities that help achieve the course learning objectives.
No tags for this post.