Getting Unstuck: Generate Velocity to Achieve your Goals
By Kris Normandin, guest blogger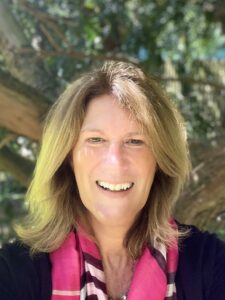 Have you ever felt stuck? At some point in our lives, we all have. The larger question is, how do you get "unstuck?" This is what we set out to answer at Velocity Quest for Women. We provide a series of virtual, real-time programs for women who want to increase inspiration, motivation, and momentum to get more from their day-to-day activities and ultimately, their lives.
Velocity is defined as "speed in a given direction." Where are you headed and what is the right pace to get there?
Our framework centers on four components: Values, Vision, Viewpoint, and Venture. As a leadership coach, I have used these components as a structure for people to explore what they want and how they can get there.
Values start you off with the question: What matters to you?
Vision is all about how you see yourself in the future: What is the destination? What do you aspire to be?
Viewpoint gets you to take a closer look at the thoughts and feelings that influence your actions and helps to reframe those thoughts that are not serving you.
Venture, the action plan, comes together when you have identified steps that align with your core values and vision. It is also the step in which you choose the pace that will ensure the most success.
As an instructional designer, I find this framework can also be applied to organizational projects. So, the next time you are feeling stuck, check in with the components:
The organization's need or goal (vision)
The core principles of the organization (values)
Operating assumptions for success (viewpoint)
A solid action plan for execution (venture)
As you carefully consider each step in the process, you may discover the alignment and momentum that will propel you forward.
We are better practitioners when we feel refreshed and inspired. If you are looking for more alignment and momentum in your own life, come visit our website and join us for a Sneak Peek into our programs. https://www.velocityquestforwomen.com/